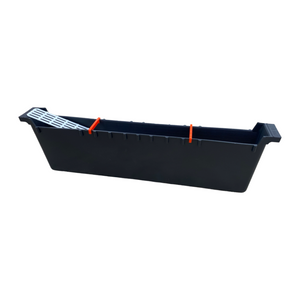 Beehive Frame Feeder - Ideal (1/2) Size
Waggle & Forages frame feeders have ridged inner walls and a floating plastic grate to help mitigate drowning. These feeders easily fit approximately 1.25 litres of sugar syrup, perfect if you are unable to return each day to feed. 
We now stock "Ideal" (or half) sized frame feeders for those who use "Ideal" sized honey supers.